SignManager is a signage consultancy
About Us
We plan, manage and implement signage projects on any scale, from a single site to a nationwide network. Our team draws on unrivalled industry expertise, an approved contractor network and a world-leading, web-based management system to deliver intelligent lifecycle solutions, ensuring best market value. SignManager provides intelligent solutions to more than 50 of Australia's largest corporate organisations.
SignManager provides our customers with:
technical expertise
streamlined sign management
long-term value
lasting partnerships
intelligent lifecycle solution
In short – signs made easy.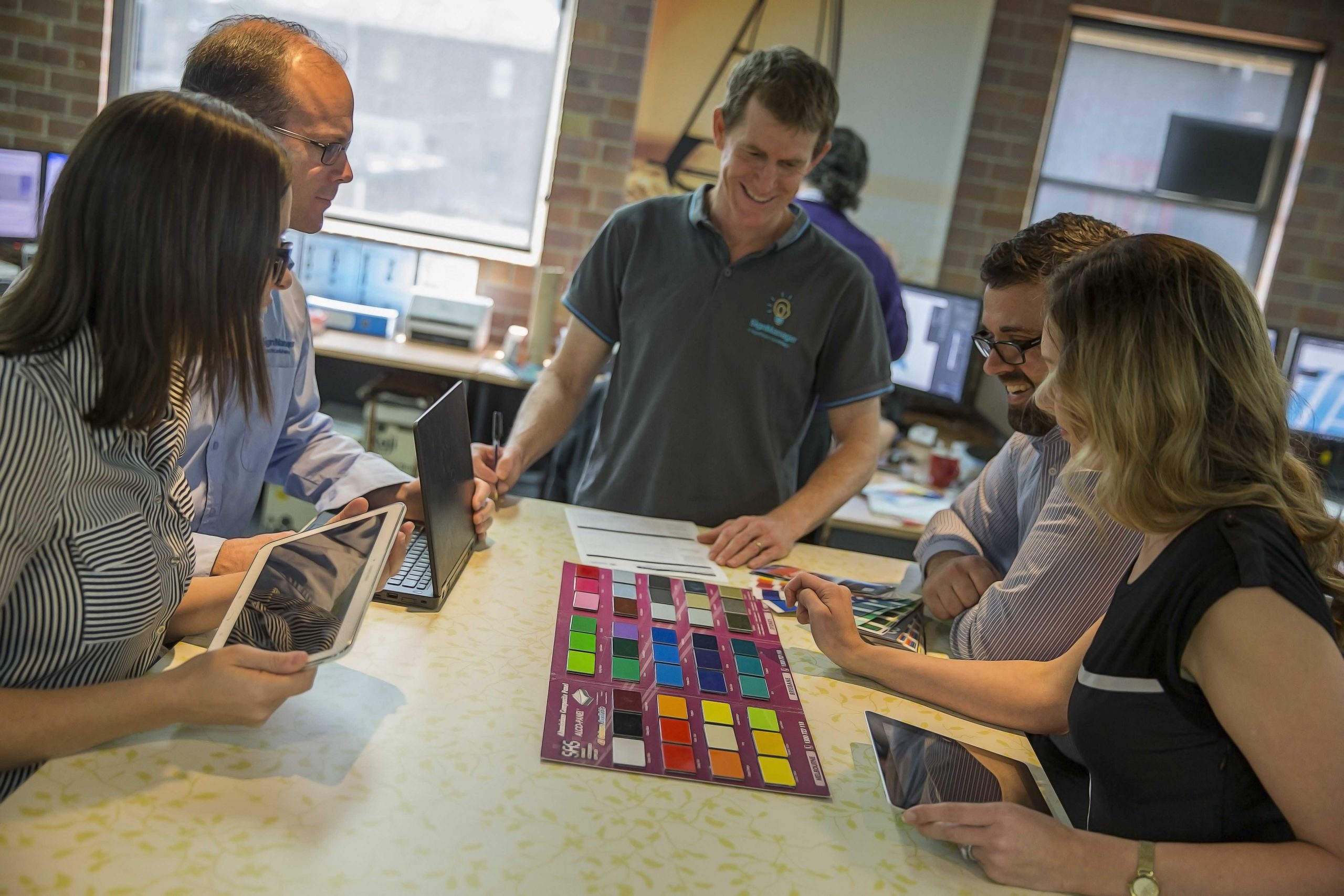 Testimonials
"Tabcorp has had a long term partnership with SignManager for 12 years. SignManager have consistently delivered our projects on time and within budget, and have made managing our signage projects easy. Their reporting system was very useful, and the level of customer service and project management is very high. They provided a solution with great value and high quality services, and I'm happy to recommend them."
Jimmy Handley
Retail Activation & Project Manager, Tabcorp
"From the get go, knowing we only had 9 days to debrand 48 sites nationally, we formed a team, swapped mobiles, set up a meeting every two days, recorded updates daily, and was informed the whole time both as per our meetings and updates, and also direct contact when specific issues needed fixing on the spot. Nothing was an issue for Rik and Thoren, and they ensured this project, which was visible from MD level, was completed with minimal fuss, great constant communication with the customer, on time and on budget."
Roscoe Revelly
Operations Manager, General Electric
"SignManager's web-based management systems allow our Property Teams to log on to a job at any time, and view job progress and contractor pricing. This transparent business works well for us and has enabled us to form a trustworthy business relationship which has provided a number of benefits over our previous procurement model."
Matthew Franich
Property Director, Aldi Stores
"The savings to our business have been significant, and their system enables reporting that confirms the economic benefits of partnering with SignManager."
Stephen Stanley
National Channel Development Manager, Carlton United Breweries