SignManager has really taken off, but we are only as good as the people we employ. If you have a passion for a career in sign management, we'd like to hear from you.
Our staff drive our success, so we want people who are prepared to grow with us. We already have offices in Australia, New Zealand and the US, and we hope there will be more to come.
At SignManager, we really enjoy what we do, and this is reflected in our culture, and our working environment. Our philosophy is to encourage innovation, welcome personal expression and prioritise teamwork.
If that sounds like the sort of workplace you'd thrive in, why not get in touch?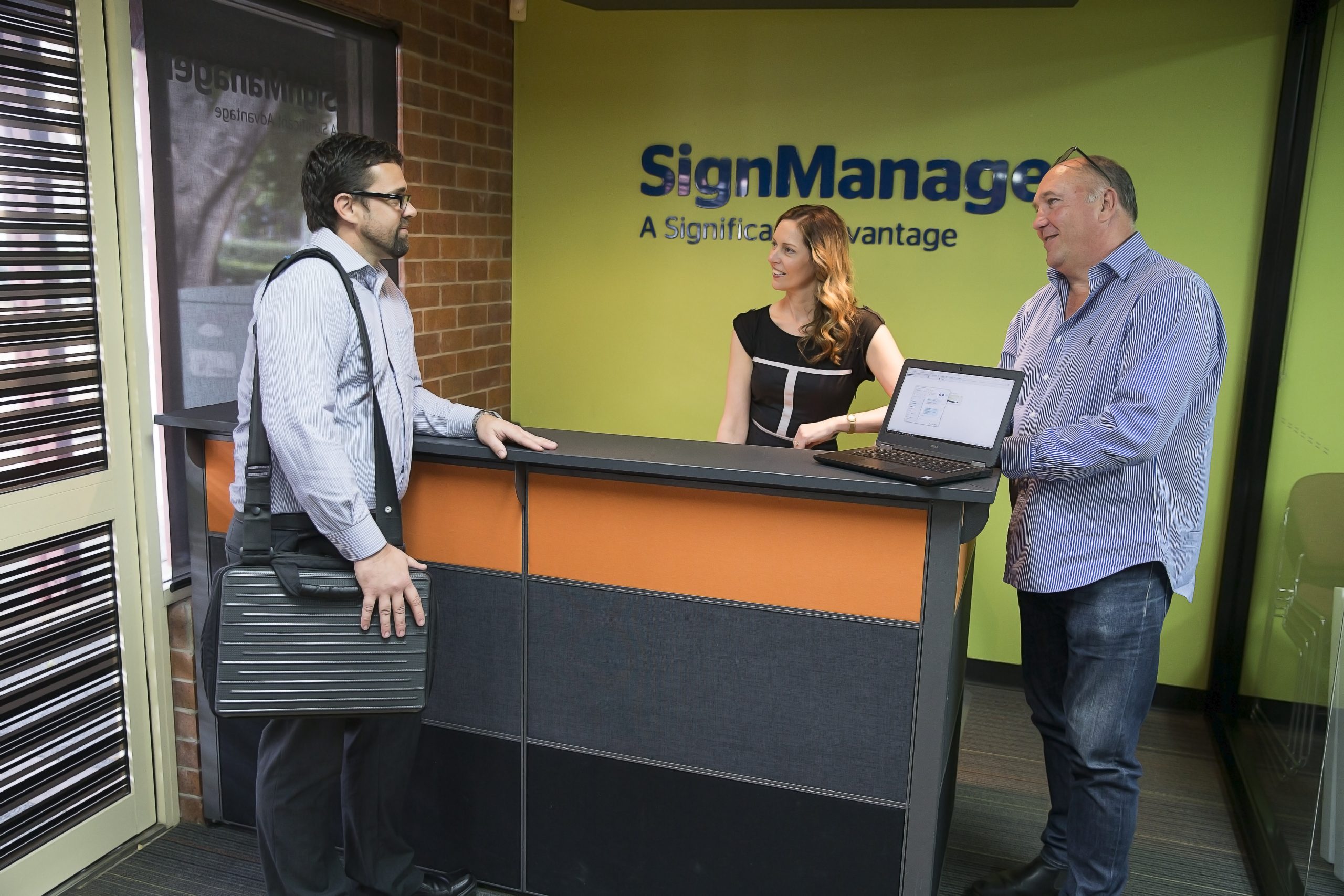 Annual health checks and flu vaccinations
Flexible Working Arrangements
Employee Assistance Program
2 days paid volunteer Leave
Paid half day off on your birthday
$1,600 training and development allowance
Formal Recognition of Service
Regular social activities
Fresh fruit provided in the office
Gym membership and Fit Bit subsidy
Current Employees
We asked our employees "What are the benefits of working at SignManager?" and "What makes you want to stay at SignManager?" Here are some responses…
"It's definitely a team environment – everyone pitches in, supports and encourages one another in their work."
"Flexibility that allows for me to meet my family's needs as well as my own desire to continue my professional career."
"1. Work/Life balance 2. Friendly Environment 3. Professional People"
"The management team is very good at making sure that the suggestions and opinions of employees are included in the company planning process."
"The people has to be the best part of working at SignManager. Everyone is willing to help out if ever needed. They are also such a wealth of knowledge."
"The Company leaders appreciate and recognise us for our dedication and hard work."
"Work job satisfaction – the reward of completing a project from start to finish."
"Doing the job I love in a fun environment."
"Being able to use latest technologies, having the opportunity to learn more and working on challenging projects, being in a great team with great people."
"SignManager stays true to its core values and places importance in its employees and their wellbeing."
"It's a forward thinking business. Strategy & innovation is openly discussed. Staff camaraderie."