Case Study:
ALDI Torquay
---
SignManager designs and implements Torquay gateway signage
Project finish date: October 2018
Location: Torquay
The challenge from our long term client ALDI was to design and implement a bespoke project that properly reflected the oceanic heritage of the region. The Torquay site was completed to the highest standard and successfully lead by project manager Thoren Hadley.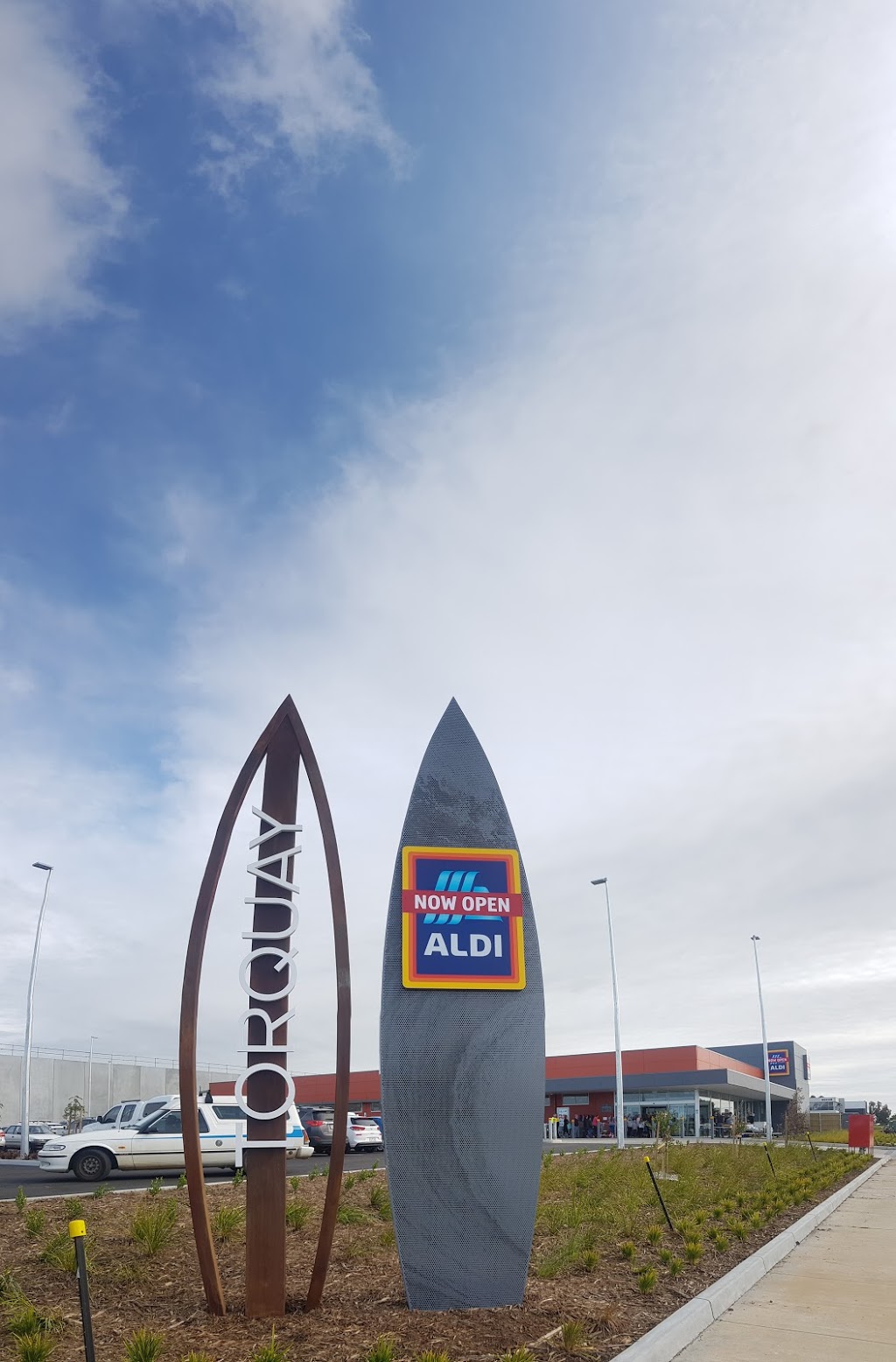 ALDl's architects approached SignManager with a unique design brief for their new Torquay store. Working with ALDI and engineers, our team calculated the feasibility of this bespoke project, and developed shop drawings and initial concepts. ALDI wanted to collaborate with local council to create a gateway sign for the Torquay region, that appropriately characterized its oceanic heritage. ALDI and the council aimed to capture the area's rich surf culture.
Through the development of the signage, SignManager worked with contractors to prototype materials and finishes that resulted in befitting custom signage across the site. With corten coatings and perforated wave panels, and lead by Project Manager Thoren Hadley, the signs continue to evolve with and inspire the community and landscape. ALDI and SignManager have a long term relationship that has been built on more intelligent approaches to asset management. ALDI are continuously impressed with SignManager's ability to deliver cost and time saving solutions through an unrivaled understanding of multinational organisations that have complex needs across vast networks.