Our tailored solutions and services, with value you'll understand
We're here to take the stress out of your signage projects.
It's common to find yourself struggling to keep your signage network consistent, on brand, within budget, and delivered on time. We are expert sign project management consultants and we're here to help.
Our highly-experienced project managers are here to guide you every step of the way, from planning, procurement, design and risk management, to installation, reporting and maintenance. We won't lock you into any contracts, so you can choose to use only the services you need, or opt for a worry-free end-to-end plan. All your project data is tracked in our transparent custom built online management system; Signifi, which you can access any time for project updates.
We create purpose-built software specific for our client's needs – we call this Quantifi -  so the online portal can be customised, having the exact functionality you need for your project. We also have an app called SignSpot, allowing you to maintain your signage with ease. Simply snap a photo of a sign that needs maintenance and know that your assigned project manager will start a maintenance job straight away.
We are an independent consultancy, not aligned to any single manufacturer. We instead have a network of over 3,000 contractors across multiple manufacturing processes nationwide. This means that you retain IP ownership of your brand, while receiving the best value for your budget. Our project managers have an average of 15 years' experience, so you can be sure that you'll benefit with the best value for money, brand consistency and efficient project management.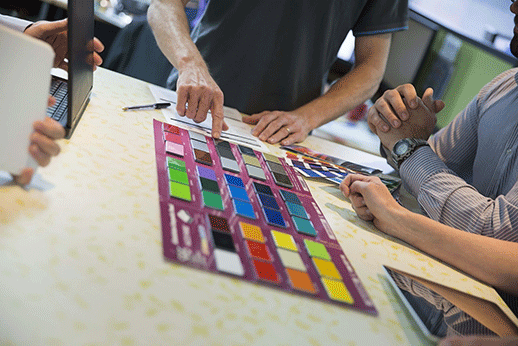 In addition to the above services, we also provide office building signage, outdoor signage, freestanding signage, pylon signage, monument signage, billboard signage, signage fitouts, signage installation, window signage, illuminated LED signage, franchise signage, cafe and restaurant signage, reception signage, and retail shop signage.
We also service Melbourne, Sydney, Brisbane, Adelaide and Perth.