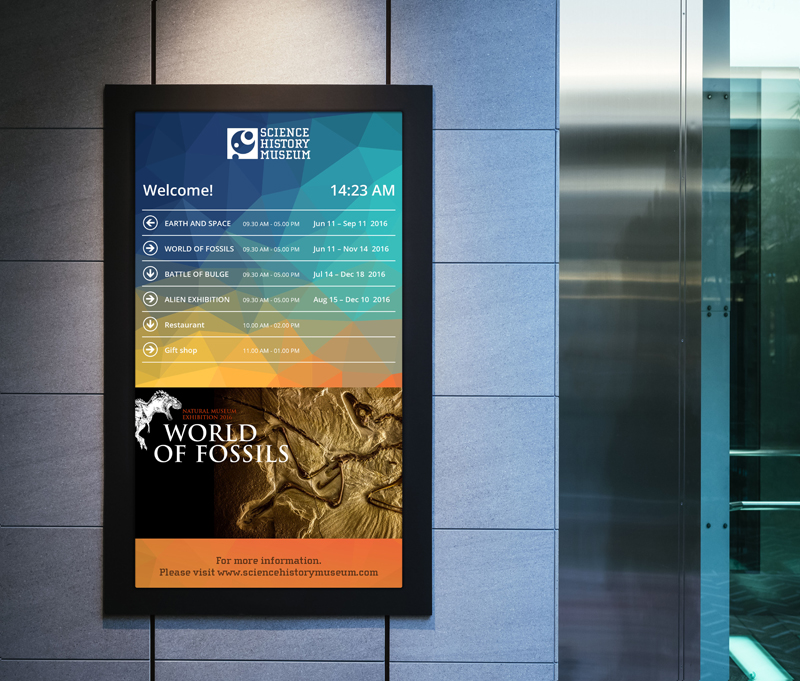 Promote your message directly to your customers
Are your signs providing timely information, and targeting the right customers?
Digital signage has seen a huge expansion into a range of industries recently. The main reason for the rapid growth is because digital signage can deliver targeted messages to customers in high traffic areas and can be updated in real time with the click of a button. This direct messaging and flexibility can boost your sales, help you connect with your customers, and it's much more cost effective than replacing static signage frequently.
Installation of digital signage can be difficult due to the technical knowledge required. When installing digital signage, the following points should be considered:
Purchasing the appropriate hardware (screens)
Mounting of the hardware
Deciding between cabling versus wireless communication
Consider integrating displays
Which media player to use
Which software is best for your needs
 In addition to the physical signage, the content must be continually updated and refreshed, which can be either done in house or via a third party.
Digital signage is a great tool for internal communication, schools and universities, hospitals, hotels, restaurants and especially in retail.
Read how we have helped clients such as GE Money and Europcar improve their digital signage strategies.
To learn more about how it can benefit your business, get in contact with us today.
WANT TO KNOW MORE? CONTACT US TODAY